VIRTUAL DJ $39/hr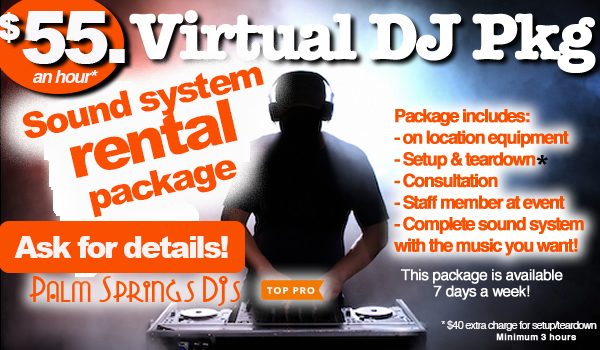 On a budget? Are you doing a small or private event? Try our Virtual DJ!
We now offer a complete DJ setup without the DJ. Our "Virtual DJ" system is the complete audio equipment ready to entertain your next small event!
---
HOW IT WORKS:
We will setup a complete sound system that includes the speakers, amp, table, stands and board.
You select the type of music you want played OR you can connect your small device to play the music from.
We will have a system professional there for the entire event for support, setup and tear down*.
You save a lot of money and still get the music entertainment for you event!
It's only $55 an hour (min 3 hours) and that includes consultation and staff member. *There is an additional $40 setup/teardown fee.
Terms: No public DJ or concert events without prior approval. Not for use for DJs.